Classic Cars with Chauffeurs or Self Drive Rentals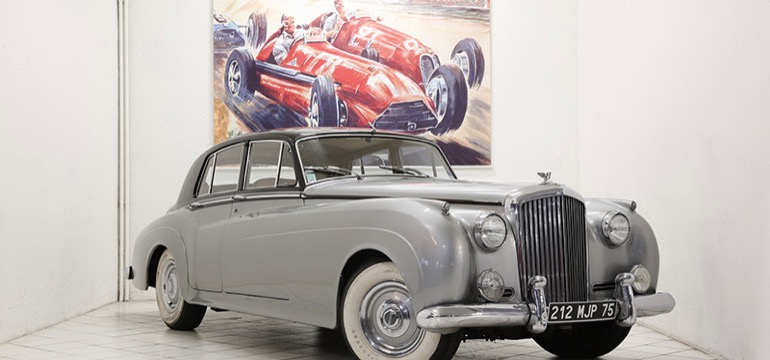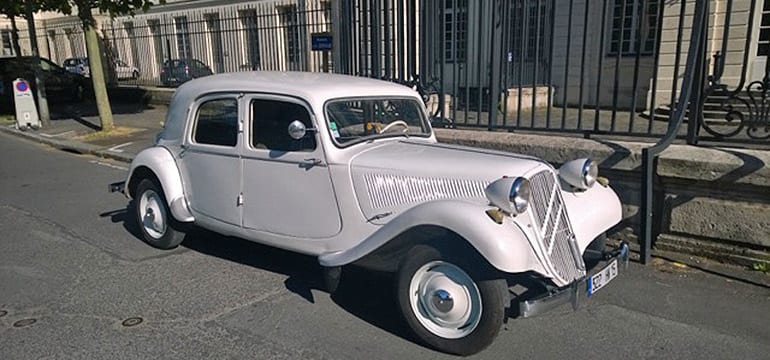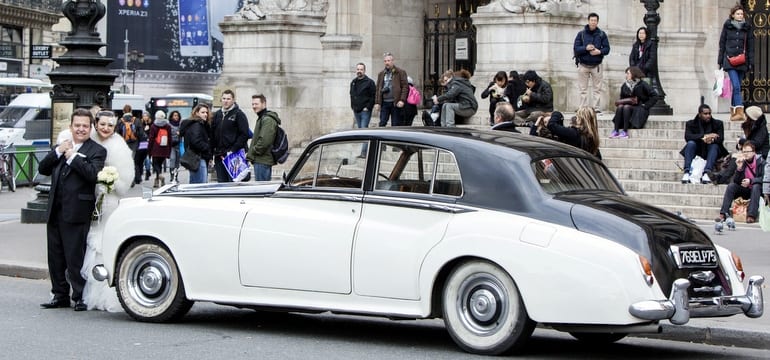 There are many ways to enjoy Paris at night and one of the most romantic ways is from the comfortable back set of a vintage classic Silver Cloud Rolls Royce. Make the tour more memorable and we'll reserve one of our photographers to capture the moment at the most picturesque spots along the route.
We have large selection of classic and vintage vehicles available through our service is sure to offer the perfect mode of transportation for your memorable occasion. Your chauffeur will pull up outside your hotel ready to show you the city's most famous monuments or drive you down the Champs Elysee like Bergman and Bogart in Casablanca
Our cars are often hired by photographers and wedding planners for early morning and late evening photography sessions of the couples next to the river Seine and the Eiffel Tower in the background as well as other Paris landmarks. We often provide a 2nd car or minivan with a 2hr minimum for the photo / film crew. For photo shoots please also see the list of available cars in the in the Self Drive tab.
Choose from a number of our beautiful vintage selection:

Black and White Rolls Silver Shadow - A vision of 70s nostalgia, enjoy a drive in our Rolls Royce Silver Shadow the way Johnny Cash would, - sleek, classy, and good for the soul.

Open Top Convertibles - Feel the cool air blow through your hair as you are chauffeured through Paris: Pink Caddilac, Red Mustang, White Rolls Corniche and a 1974 Chevy Classic.

Grey Bentley - Cruise through Paris in the epitome of English style and luxury. A piece of automotive art, driving the open road in our Bentley is sure to make your holiday unforgettable.

Traction Citroen/11C Traction / Citroen SM - Whether you're looking for 1930s or 1970s innovation for your choice of vintage car, any of our Citroen models are the choice for you. Multiple colors available in cluding Light Blue, White.
Vintage car with chauffeur rates
| | | | | | | | | |
| --- | --- | --- | --- | --- | --- | --- | --- | --- |
| Grey Bentley | | | | | | 675€ | | 3hrs |
| Black and White Silver Shadow Rolls | | | | | | 495€ | | 2hrs |
| 11CV Citroen Traction Avant | | | | | | 250€ | | 2hrs |
| Open Top White Rolls | | | | | | 495€ | | 2hrs |
| Open Top Convertible 1974 Purple Chevy | | | | | | 395€ | | 2hrs |
Optional: Champagne, photography, videography.
Experience French history for yourself along the winding roads and routes of this beautiful country and head to the Chateau de Versailles, Giverny, Chateau Chantilly or even the Normandy Coast for the day. We'll help you plan the route and make suggestions for romantic stops, restaurants and hotels.
It's also possible to rent the cars for a few hours to drive to your wedding at the American Church or American Cathedral in Paris.
We will drop off or pick up the car at your hotel at no extra charge or deliver the car to one of the airports.
Each car is maintained by a full time staff of mechanics and garage which services a classical collection and a fleet of over 2,000 modern luxury and sports cars including Maseratis, Ferraris, Drophead Rolls and Audi Q10 to name just a few
Partial list of Classic Cars available for daily rentals.
| | | | | | | |
| --- | --- | --- | --- | --- | --- | --- |
| 2 Passenger Cars | | | | | | 4 Passenger Cars |
| Red SL 190 Mercedes | | | | | | Red Ford Mustang |
| Black Austin Healey | | | | | | Red Peugeot 404 |
| Red XK 120 Jaguar | | | | | | Red Audi A3 |
| Pink Cadillac | | | | | | 2CV Bi Color Charleston |
| Grey Porsche 356 | | | | | | 11C Traction |
| Dark Blue Cobra | | | | | | 2CV Bi Color Charleston |
| Red MG A / Green MG TC | | | | | | Citroen SM |
| Green TR3 Triumph | | | | | | |