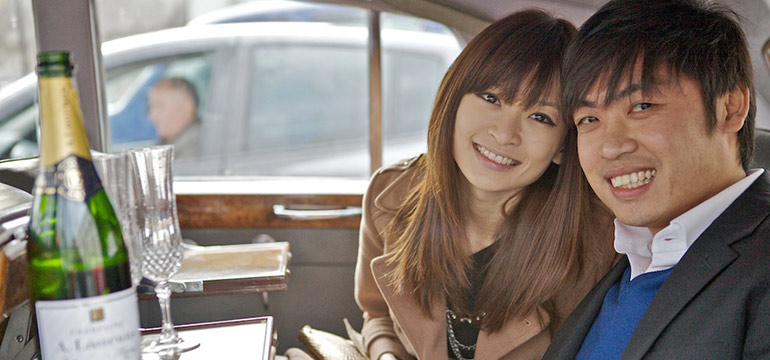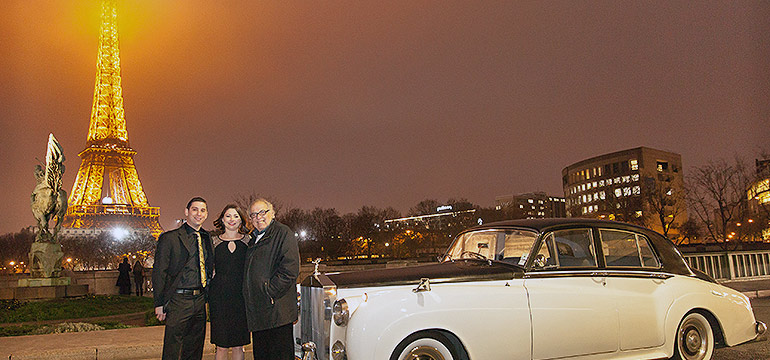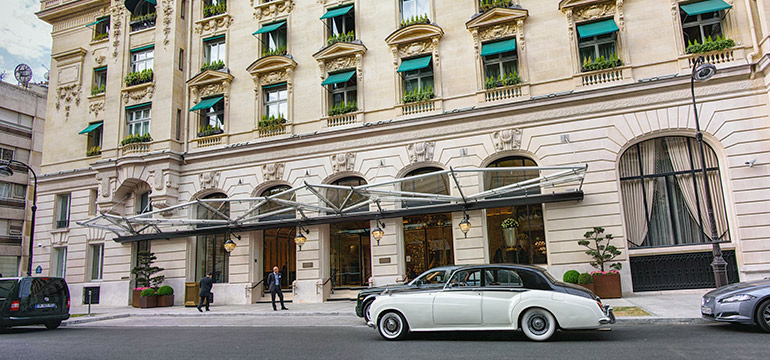 Paris Sights Rolls Royce Tour
There are many ways to enjoy Paris at night and one of the most romantic ways is from the comfortable back set of a vintage classic Silver Cloud Rolls Royce. Make the tour more memorable and we'll reserve one of our photographers to capture the moment at the most picturesque spots along the route.
Want to go shopping, celebrate a birthday or anniversary, have your photo taken in picturesque sections of old Paris, or drive to Champagne in old world style ... then this is the car for you. And, remember it's the driver that makes the difference!
Choose from a number of our beautiful vintage selection:
Black and White Rolls Silver Shadow A vision of 70s nostalgia, enjoy a drive in our Rolls Royce Silver Shadow the way Johnny Cash would, - sleek, classy, and good for the soul.
Open Top Convertibles Feel the cool air blow through your hair as you are chauffeured through Paris: Pink Caddilac, Red Mustang, White Rolls Corniche and a 1974 Chevy Classic.
Grey Bentley - Cruise through Paris in the epitome of English style and luxury. A piece of automotive art, driving the open road in our Bentley is sure to make your holiday unforgettable.
Traction Citroen/11C Traction / Citroen SM - Whether you're looking for 1930s or 1970s innovation for your choice of vintage car, any of our Citroen models are the choice for you. Multiple colors available in cluding Light Blue, White.