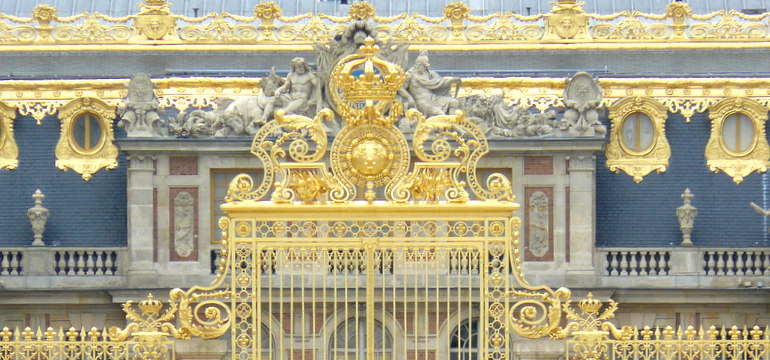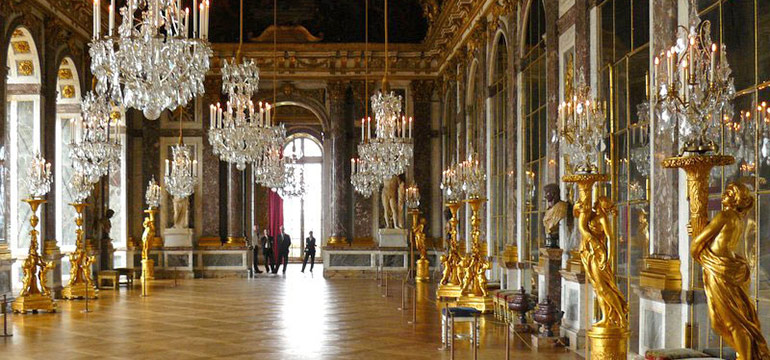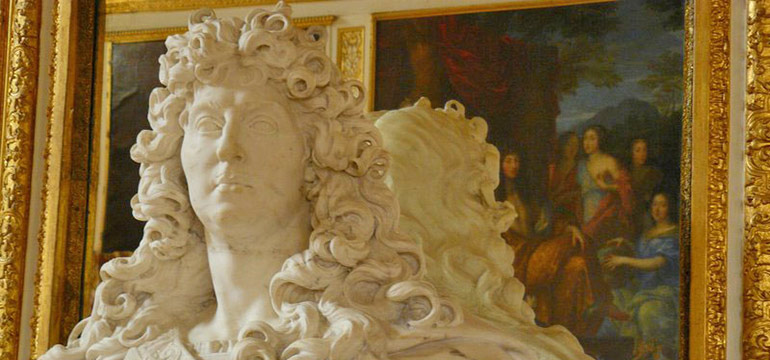 Chateau Versailles Private Tours
World Heritage site the Chateau and Gardens of Versailles is one of the most prestigious monuments to visit while In Paris. It is the finest and most complete achievement of 17th century French art and symbolizes the absolute power of the Bourbon monarchs of France and the magnificence of the reigns of the Sun King, Louis XIV, Louis XV and Louis XVI
From 1661, the palace that was to become the most magnificent residences of all the courts of Europe with world famous architects and decorators such as Le Vau, Mansart, garden designer Andre Le Notre, garden sculptures (statues, busts, marble vases) initially supervised by Charles Le Brun, the King's leading painter. From 1682, Louis XIV officially installed the court and government of the Kingdom.
Winter at Versailles
Winter is a wonderful time to visit Versailles. From October 22nd to January 7th, 2018 the Chateau presents Voyage d'Hiver, a contemporary art installation and discovery trail through the Groves, one of the largest open-air sculpture museums in the world. Contemporary artworks will sit next to those commissioned by Louis XIV. Visitors move from one grove to the next with increasing emotional intensity, which plays upon the historic or mythological significance of each individual space. Sculpture, sound installation, painting, drapery, reflection, oxidization, and glaciations are just a few of the techniques employed: metamorphosing a stroll into a personal experience, allowing visitors to perceive nature's transformation from the glory of autumn to the starkness of winter.