Private Champagne Tours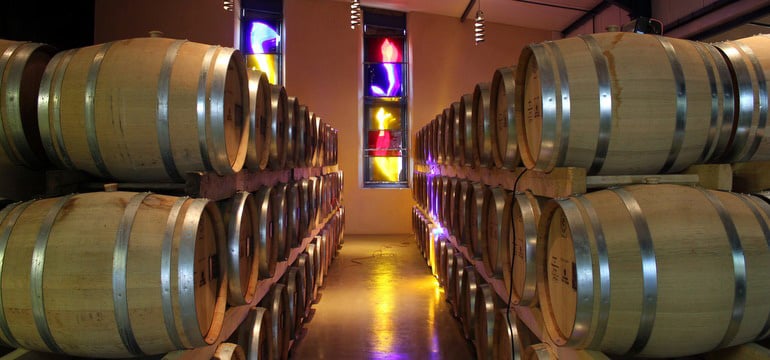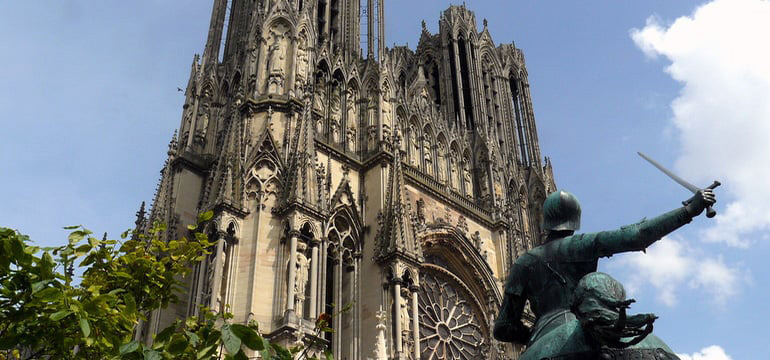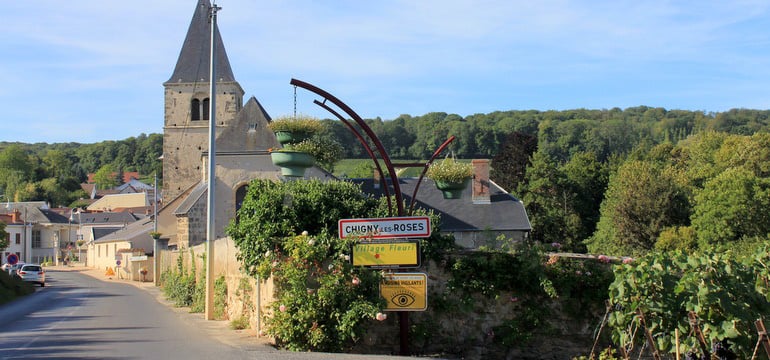 Reserve a private guided tour of Champagne with pick up in Paris or Reims by one of our top English speaking driver guides, as we explore one of the most legendary wine producing regions in the world. For over 15 years we have personalized thousands of itineraries.
In Champagne, vineyards stretch as far as the eye can see, over rolling hillsides, dotted with picturesque villages and small family producers that echo to the artisanal rhythm of the work in the vineyards, many of which are located along the "Route Touristique de Champagne". There are over 15,000 producers in Campagne, many of whom use artisanal production facilities.
In addition to cellar visits at the famous Premium Brands like Moet and Veuve Clicquot, you will have the oppotunity to discover the Champagne vineyards on small family estates, and see the entire Champagne making process, from vine to glass. Compare regions, grapes, blends, and fermentation times at family producers. We have established a network of excellent small grower producers across the region who are willing to open their doors to our clients, greet them like family and show them where and how they work. During a visit to these grower producers, you often taste 3-5 champagnes after you learn about Champagne's soil, main grape varieties, and the vines through the seasons from pruning in winter to ripening and harvest in autumn.
We'll help you decide the best combination of visits between the famous large prestige Houses, and small grower producers on our tours. To make it easier, we have create 3 tour categories with Luxury Options to help you pick the right balance and you get the most out of your trip and have fun on the way. These are: Discovery, Grand Prestige, Varietal Tasting.
Famous Cellar Options: Visits (1 1/4hr – 2hrs)
Epernay: Moet et Chandon / Billecart Salmon / Mercier / Georges Cartier
Reims: Veuve Clicquot / Ruinart / Taittinger / Mumm / Pommery / Martel
Historical Places of Interest
Reims: Unesco Cathedral
Hautviller: Village and Abbey of Hautvillers
Chatillon: Arriving or departing stop by to see a panoramic view of the Marne Valley
Offers
Known for their chalk cellars, Veuve Clicquot, Taittinger, Pommery and Ruinart conjure up images, which define the magic of Champagne. Their cellars and vineyards, have produced the most famous drink in the world. Some of most renowned vineyards are located between Verzenay and Verzy and Bouzy and Ambonnay, where the purest chalk subsoil is found and is a perfect environment for the finest Pinot Noir grapes, which adds structure to a blend. Reims is also known for its famous UNESCO gothic Cathedral where the kings and queens of France were crowned for centuries.
Moet et Chandon, and Dom Perignon on Avenue de Champagnes is the epicenter of Epernay. The vineyards of the Marne stretch along the river Marne towards Paris ending around Chateau Thierry. The area is synonymous with the Pinot Meunier grape because of its colder soils, providing fruitiness and suppleness to the wines. Close by we often visit small producers in Ay, located on the south edge as it has characteristics of both the Marne Valley and the Côte des blancs, making the champagne there exceptional. En route we sometimes like to stop and see the magnificent statue of Pope Urban II in Chatillon sur Marne and a pnormaic view over the Marne Valley.
Discovery Tour - 1 Prestige Cellar visit and 2 Family Producer Visits
Available Daily
One cellar visit in Epernay + visit Hautvillers or one cellar in Reims + visit the Cathedral.
Includes: Professional Driver Guide / Planning & Reservations
Grand Tour - 2 Prestige Cellar Visits in Reims and Eperany
Available Daily
Cellar visit and tastings in both Epernay and Reims, plus a tasting visit to a small family producer or the Reims Cathedral or visit the village of Hautvillers.
Includes: Professional Driver Guide / Planning & Reservations
Vineyard Tour - 4 Family Producer Visits
Available Daily except Sunday
Learn how to identify different Champagne styles and grape varieties, fermentation times, metal vs barrel aging and terroir at 4 small family producers where you will taste 12-15 tastings.
Includes: Professional Driver Guide / Planning & Reservations
Luxury Tour - Private Prestige Cellar & Small Producer Visit
Available Daily except Sunday
At least one private cellar visit e.g Dom Perignon in Epernay or semi private visit to Vueve Clicquot or Ruinart. Visit a small boutique producer and extra time for lunch or one of the below options.
Includes: Professional Driver Guide / Planning & Reservations
Tour of a vineyard in a vintage 2CV (up to 3)
Champagne and cheese pairing in the cellars of a small producer
Snail farm visit ending with a tasting paired with champagne
Saturday visit to a Cheese producer in Brie
Lunch at a family producer (min 4)
Triple Grand Cru tasting to compare just the effect of the terroir
Sabrage Lesson (min 2)
Lunch Cruise
Gastronomic Lunch
Private Lunch in a Castle on the Avenue de Champagne
Special cellar visits at Dom Perignon, Veuve Clicquot, Ruinart, Ace of Spades
Premier and Grand Cru Comparison Tastings.
Private Sommelier Guides
2 Day Tour with luxury 5 stay hotel overnight and top guide.