Stay Overnight in Champagne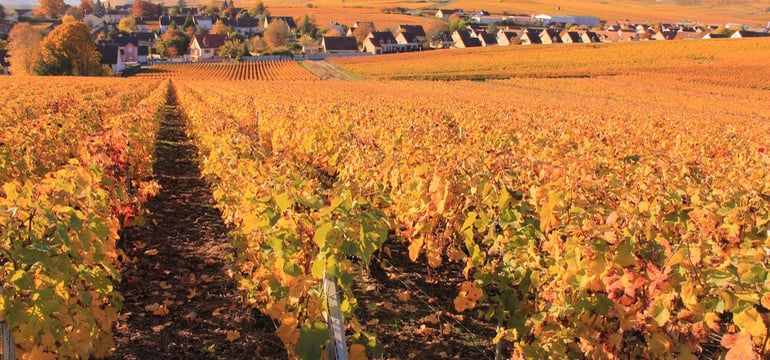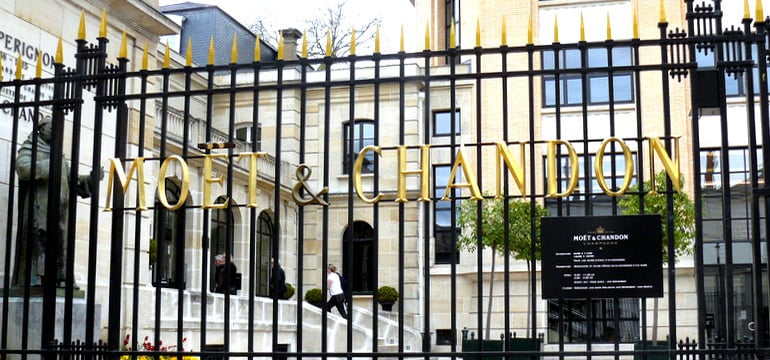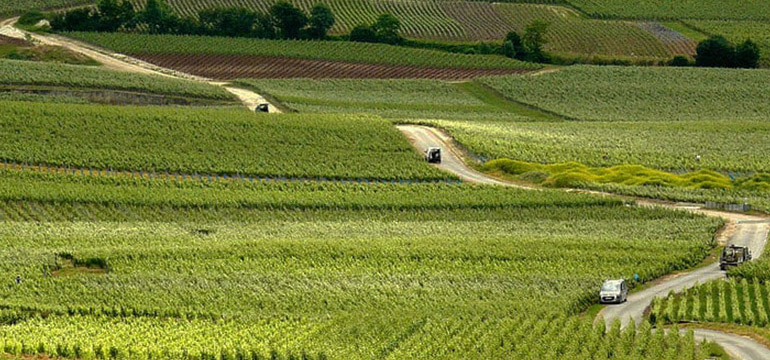 Our overnight tours depart Paris, Reims, Epernay, Troyes, Dijon or CDG airport with English speaking local guides driving sedans or 8 seater minibuses and visits and tastings in small and family champagne producers. We custom create trips for a full range of budgets from 3 and 4 star overnight stays with semi private daily tour options or private luxury 5 star hotels like Les Crayeres, Royal Champagne or Chateaux d'Etoges.
We present the process, legends, traditions and culture that has created the magic of Champagne. You will visit both large and small producers and participate in private multi tastings to illustrate the difference between regions, producers & grape varieties. For serious amateurs, restaurateurs, cooks we focus on methods of production, vineyard visits, multiple tastings, purchase advice & boutique producers.
On private tours we will focus on the Marne and Montagne de Reimes but we can even plan a trip to the southern part of champagne to discover the history and heritage of Troyes and the Aube, know for its champagne, textile industry, famous stain glass windows and workshops, Prunelle of Troyes, Jacquot Chocolate, Cider , Charouce Cheese, Andouillettes, and Briennois Sauerkraut.
Offers
Overnight Tour 1,400€ pp - Available Daily
Packages of one half board luxury overnight, two full days of private guided touring, TGV first class transfers and an exclusive private cellar tasting as one of a full personalized tasting itinerary starts at 1,400€ pp.
Includes: Professional Driver Guide / Planning & Reservations
Discovery Options
Discover the Champagne vineyards
Guided visit of prestige champagne house and underground chalk cellars
Visits small and mid size family producers
Traditional French lunches or picnics
Visit the gothic Cathederal in Reims where French kings were crowned
Visit to Hautvillers and the church where Dom Pérignon is buried.
Luxury Options
Private guided tour of the cellars of Dom Perignon
Lunch at Michelin star restaurants or wine and food pairing lunches
Ballooning over the vineyards at sunset
Helicopter tour around Reims
2hr private initiation and tasting class at a local wine school

Family with Kids Options
Tour of Biscuit Fossiers (the oldest biscuit company in France)
Horse and Carriage Ride in the vineyards
Visit le Pre en Bulles interactive museum of Champagne.

Specialist & Connoisseur Options
6 wine tastings at a local wine cellar with a huge variety of grower Champagnes
Visit the largest cooperative in Champagne to see a modern production facility
 Overnight in a hotel, B&B or champagne producer
 Visit a private wine museum with Grand Cru tasting in the Cote de Blancs
 Visit of high end boutique producer

Overnight Tour 650€ pp - Available Daily
Packages of one half board 4 star overnight, two full days of small group shared guided touring, TGV train transfers and lunch at 650€pp.
Includes: Professional Driver Guide / Planning & Reservations
Itinerary : Day 1
Drive along Scenic Route du Champagnes and Grand Cru vineyards
Guided tour and tasting at Moët & Chandon Stroll on Avenue de Champagne
Tasting lunch of local specialties, paired with 3 Champagnes (Blanc de blancs, Blanc de noirs and Rosé)
Visit Hautvillers home of Dom Perignon
Champagne tasting at a family estate
Itinerary : Day 2
Sightseeing tour of Reims city center
Guided tour and tasting at Grande Maison de Champagne Veuve or Mumm (Mondays) .
Tasting lunch of local specialties, paired with 3 Champagne
Guided tour of the Cathedral of Reims
Champagne tasting at a family producer.
Optional: Substitute this day with a half day private tour and afternoon on your own to visit the Cathedral
Package Includes
Roundtrip Paris - Reims by TGV fast train
Departures : Daily except Sunday
Overnight in a 4 star hotel in town