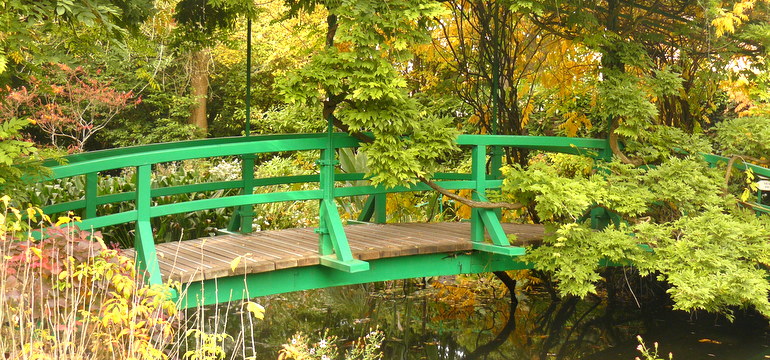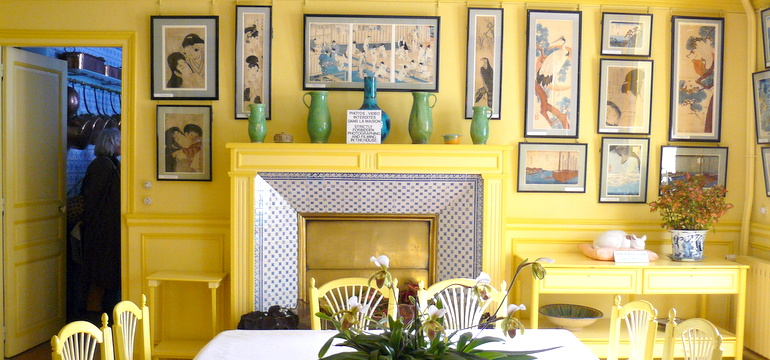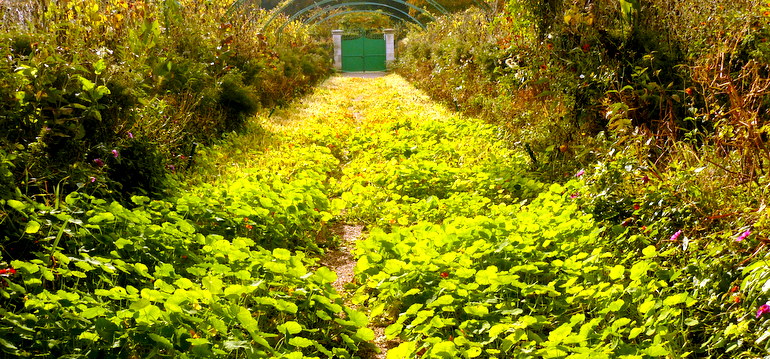 Private Tours to Monet's Home & Gardens in Giverny
Visit the pink crushed-brick home in the small village of Giverny where impressionist Claude Monet lived from 1883 until 1926. Admire his collection of Japanese prints which are particularly lovely in the Yellow Dining Room on the ground floor, which inspired so many works and see the restored Nympheas Studio next to the house.
More famous than the restored house are the Monet gardens. You can walk through the Clos Normand with archways of climbing plants entwined around brilliantly colored shrubs, lies in front of the house and studios, offering a palette of varying colors from Spring to Autumn. Stroll through the Water Garden, formed by a tributary of the Epte, lies further away, shaded by weeping willows with its famous Japanese bridge surrounded by wisteria and azaleas as you look over the Lily Pond.
Painter Claude Monet indulged in his love of nature, in his art, his garden and his photography. As you drive up to Normandy your guide will introduce to the life and work of Claude Monet. You will have a guided visit Monet's home and gardens and the cemetery to visit Monet's tomb. See his home, studio, collection of Japanese engravings, and the famous water lily-garden.
On your return to Paris (or en route to Versailles) as you drive along the Route des Crêtes where you enjoy an exceptional panorama over the Seine valley, see a watchtower of the 9th Century built at the time of the Viking Invasion, the château of La Roche Guyon that became Erwin Rommel's headquarter during World War II, and if time the village of Vetheuil where Monet spent the 3 hardest years of his life.
You will be accompanied by a private English speaking guide on all tours with pre reserved entry.