Champagne & French Caviar Tasting Masterclass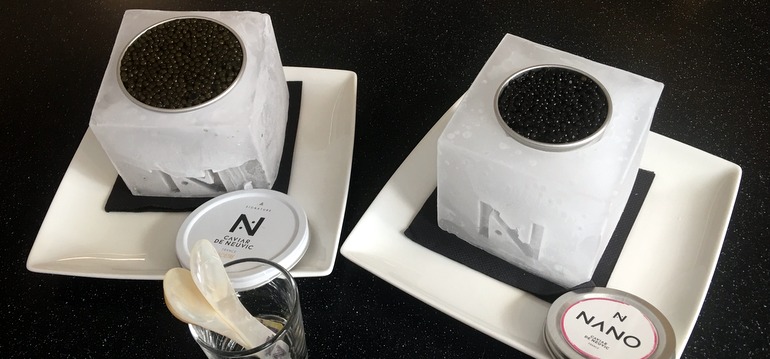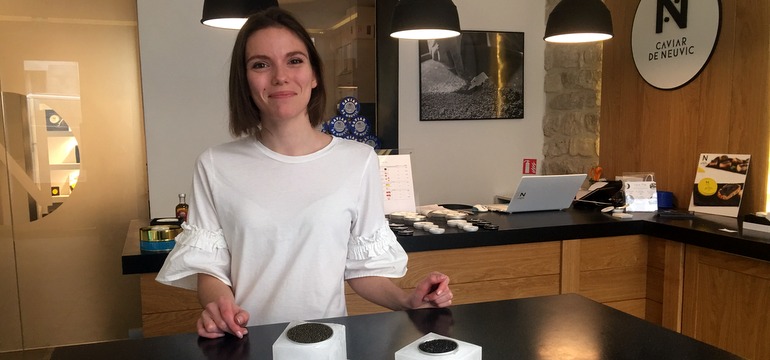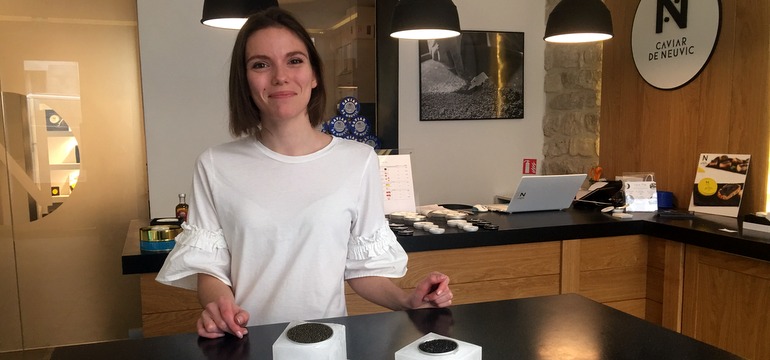 Join us for an unique luxury Experience tasting top quality French Caviar with Champagne in a chic Caviar brand's showroom in Saint Germain only a few steps from the Luxembourg Gardens.
You will be greeted and seated by your English speaking host and presented with an individual tin of Caviar Baeri Signature presented in a block of ice and a spoon made out of Mother of Pearl. Your host will serve you a glass of Champagne and Caviar butter toast. You may also select reserve a tasting of the fine Caviar Oscietre during a 30 minute presentation in English. (Minimum 2 particpants).
During your Masterclass you will learn:
- The origins and history of Caviar
- How to judge Caviar by color, taste, size, intensity, clarity and firmness
- The effect of aging
- How to eat it Caviar and basic pairing rules.
- Cost comparison of the most important Caviars in the World.
Tasting Includes
- Caviar Baeri Signature
- Caviar Butter Toast
- Glass of Champagne
Optional
Signature Caviar Oscietre (30gms serving shared by up to 3 guests per reservation )
---
Farming for Caviar in the Aquitqine Region of France:
The first Sturgeon breeding farm for Caviar was created about 20 years ago in the Aquitaine. The goal was to create one of the finest Cavair products in the world. Sturgeon from which Caviar comes, is a very delicate fish and respect of its life cycle determines the final quality of the caviar. Environmental commitment, innovative technological research, strict breeding controls and minimum handling is at the heart of the Domaine's philosophy.
The sturgeon are farmed in the Domaine's own pools fed by the high quality waters of the River Isle and the re-cycled back to the river. The fish density per pond is lower than average to promote natural environmental balance and health and the feed is 100% organic
Offers
Champagne & Caviar Masterclass - From 39€pp
Available Tuesday to Saturday 4:30pm
Everything you have heard about Caviar is true. It is one of the most luxurious gourmet food products in the world. Join us for a tasting and presentation in English at an amazing value
Includes: 1 glass of champagne / 10gms individual tin of Baeri / Caviar buttered toast / Optional: Tasting of Oscietre 30gms to share add 16€pp
Cavair & Vintage Rolls Royce with Champagne + Caviar Masterclass 595€
Available Tuesday to Saturday
Discover picturesque Paris in the luxury of our Silver CLoud Vintage Rolls and end the afternoon with a Caviar Masterclass.
Includes: 2hr Rolls Rental / Bottle of Champagne / Caviar Tasting & Masterclass